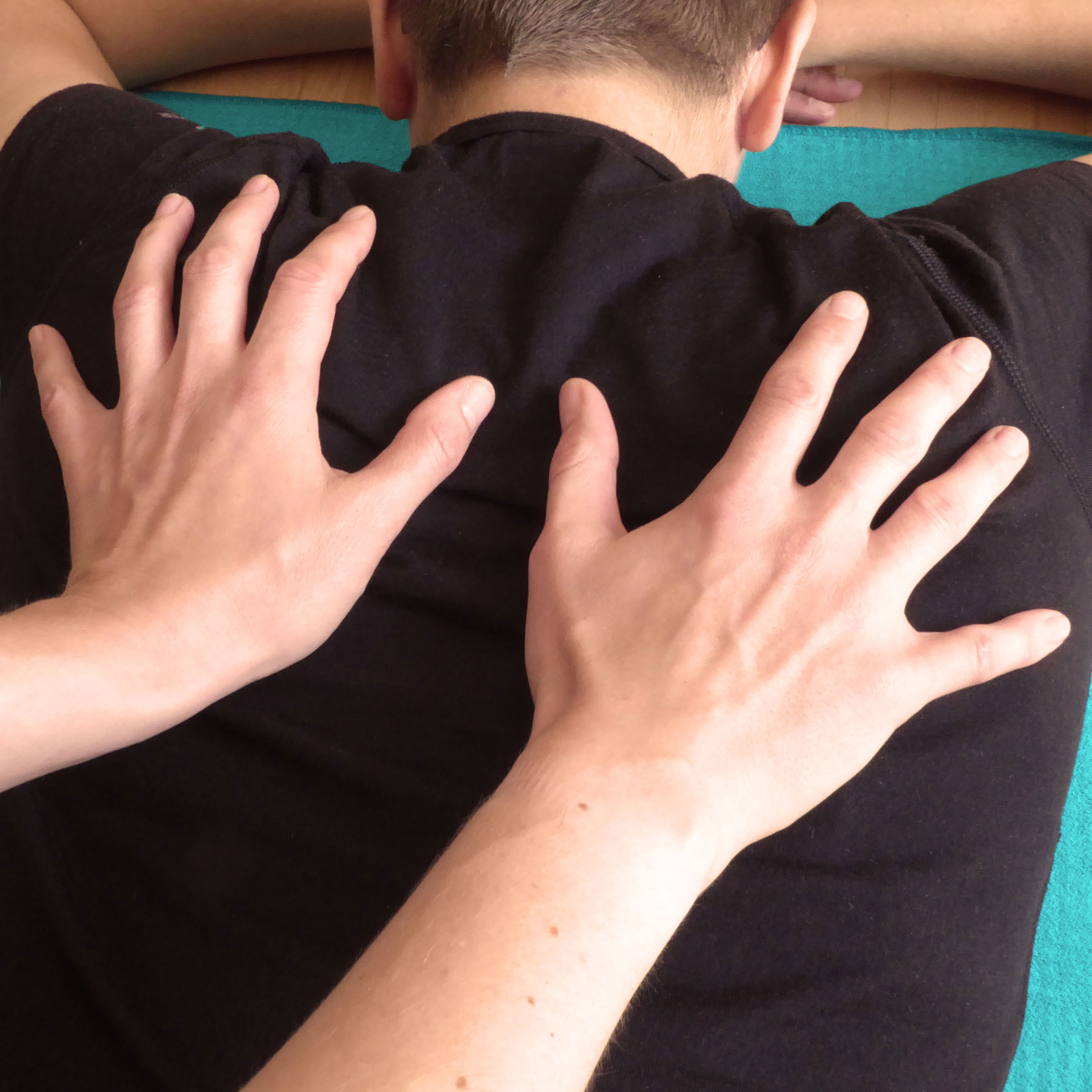 Bodywork is in the widest sense related to massage and aims to free the body of tension, to release blockages and to increase the well-being. This combines deep tissue massage, intuitive touch, breathing work, and various pressure, pulling and stroking techniques to relax fascia, relax the nervous system and activate the self-healing powers from head to toe.
This mindful way of touching, usually affects not only physically, but also mentally and emotionally. Bodywork can help to get the emotions and tensions stored in the body moving. Thus in the long term, an inner and outer balance can find its' expression.
Bodywork usually takes place lying down and in comfortable clothing. These are individual treatments and a session with me usually takes 60 minutes.
The sessions take place in the yoga studio or at my house. A session of 60 minutes costs 75 €.
Bodywork is offered by me in German or English. For an appointment or questions, write me through the contact form.
Contact form